Shenzhen HoweVision Technology Co., Ltd focuses on industrial communication access, dedicated to integrating optical fiber technology, Ethernet technology, PoE technology, and industrial network access technology. Driven by leading technology and high-quality service, the company has developed rapidly for many years. It has become one of the leading manufacturers of industrial access communication equipment and solution providers of video transmission communication equipment. After many years of development, it has performed well in industrial access networks, optical transmission networks, Ethernet-powered access networks, etc. It has become one of the most competitive professional industrial communication enterprises.
What we do
We are committed to the technical philosophy of "scientific rigor, quality communication," and we continue to improve our R&D innovation and resilience to develop products that are close to our customers' needs. From the earliest fiber optic transceivers to today, we have developed multiple product lines, including industrial switches, industrial data, industrial routers, industrial wireless bridges, 3G/4G wireless routers, industrial PoE switches, intelligent enterprise gateways, carrier-grade Ethernet switches, and integrated network management platforms, forming complete integrated access and fiber optic transmission solutions. Industrial Communication Solutions.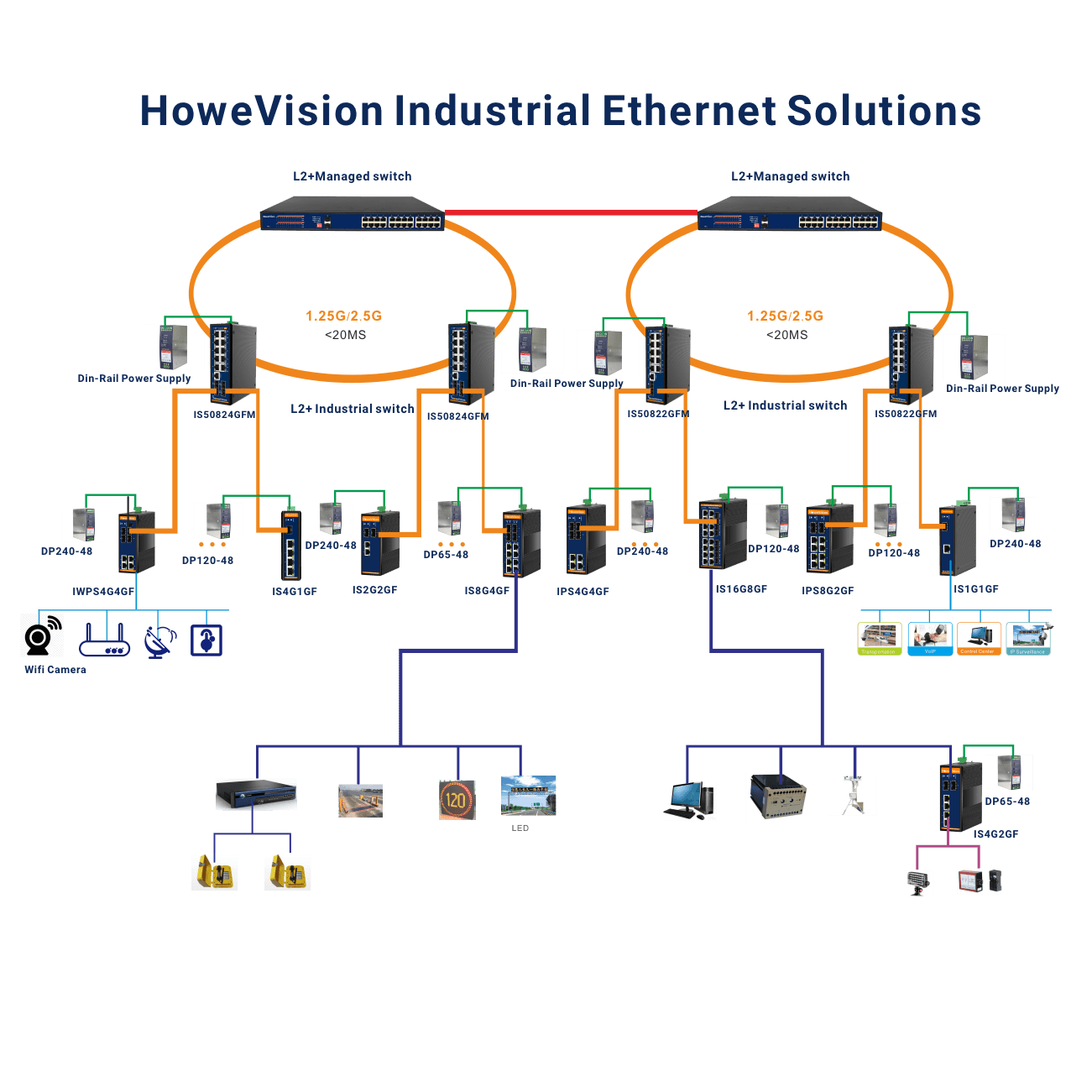 What we offer
Focus on providing solutions of network access layer communication and technical services for industrial private network customers, covering the smart city, smart grid, intelligent transportation (high-speed passenger rail, rail transit, highway, bright bus), smart oilfield, wise government, banking, education, medical, security and other fields.
High-quality products, stable performance, and perfect service are the basis for the HoweVision brand's survival.
The international standards we refer to include: CE (European Safety Standards + EMC standards), FCC (American EMC standards), ROHS (European environmental standards), and other strict international certifications.
Years Industry Experience
Service not only is good, by the attitude is good-hearted during any situation. Even though the schedule is very urgent, they also can do their best to achieve, and to match the requirements which from customers. When there is trouble, using fast and positive way to resolute until the last time.
서비스가 좋고 태도가 언제든지 착합니다. 납기 급한 경우, 고객사를 위하여 최선 다하고 납를 맞추기도 합니다. A/S 나 불량문제에 대한 처리는 신속하고 적극적입니다. 오랫동안 함께 일할 수 있는 파트너입니다.
Very professional about product working mechanism, could provide reasonable solution. Sales team respond quickly and available all the time, business discussion end up with a summary all the way.